Room Only : Simple Plan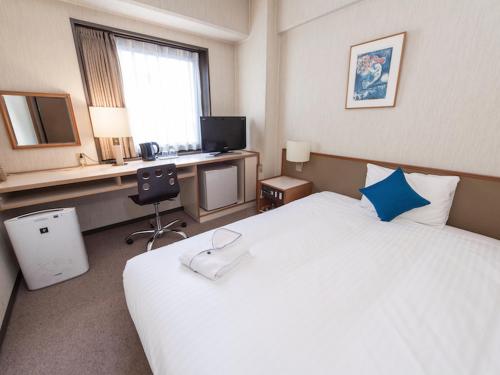 We prepare a nice plans for each room type.
Guests who do not usually eat breakfast and guests who do not have time in the morning can accommodate with better deals by selecting a room only plan!

At the time of booking, please choose Room only rate of each room type.
Breakfast Included Plan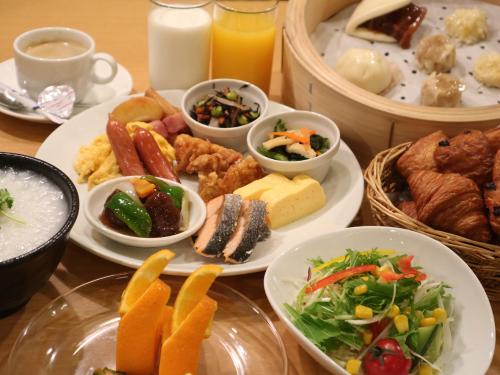 A buffet style breakfast will be offered to guests who have selected a plan with breakfast. We have a wide range of Western and Japanese menus. Why don't you start a day with a delicious breakfast? If you wish to have a plan with breakfast, please select the rate with breakfast at the time of booking.
= Information about Breakfast Buffet =

Breakfast venue | 2nd Floor
Hours | 7:00 - 9:30 AM

= Breakfast Menu =

- Japanese-style -
Side dishes / Grilled fish / Natto / Pickles / Rolled egg / Miso soup / Rice etc

- Western-style -
Scrambled egg / Wiener / Bacon / Bread / Salad bar / Fruit etc

- Drink -
Orange juice / Milk / Coffee / Tea / Woolong tea
Short Stay Plan
I don't use rooms during the day time since I go out for sightseing or work,,, we have prepared the perfect plan for such guests.
The short stay plan can be accommodated at a reasonable price than the normal price on condition that it check in after 21:00 and check out by 9:00!

If you wish to book this plan, please select the room with the description "Room type name + Late check-in at 21:00 + early check out by 09: 00".